American Spring 2017: Women's March on Washington
American Spring 2017

100% twill silk scarf: 36" x 36"
Cotton/linen pillow Cover: 20" x 20"

On January 21st, as we were driving back to NY from the Women's March on Washington, my friend and I decided that we were experiencing an "AMERICAN SPRING", because it felt so much like a jolt, an awakening after a deep, sleepy torpor. The election had plunged many of us into a tailspin of depression and passivity, and this march provided the opportunity to react and resist. It was exhilarating to see how many people all over the world were able to use this opportunity to have their voices heard.

Inspired by the Women's March on Washington, I created two compositions for a scarf and double-sided pillow cover, based on the myriad of photographs taken during that day.

Please note that payments to Simo Neri are not tax deductible, however a portion of proceeds from sales of American Spring collection will go to Planned Parenthood.
see also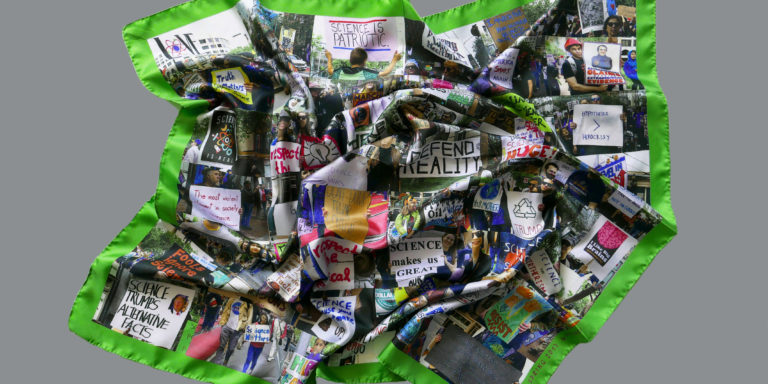 Shop
Shop
$80.00 – $135.00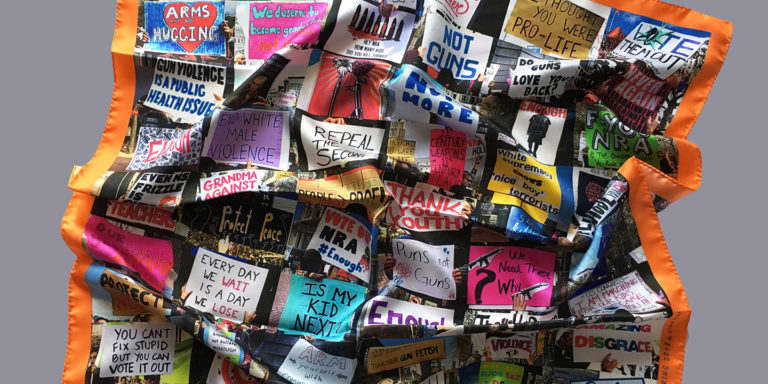 Shop
Shop
$80.00 – $135.00