American Spring 2017: March for Science
In the same spirit that inspired the American Spring Women's March compositions, I photographed the signs at the March for Science in San Francisco. The result is a composition for a new scarf, celebrating science and fact-based reality.

Science, education, and environmental protection have been under attack by the current administration. The clever, witty, irreverent signs crafted by the marchers and the world-wide marches in defense of facts and reality are the inspiration for this new scarf.


see also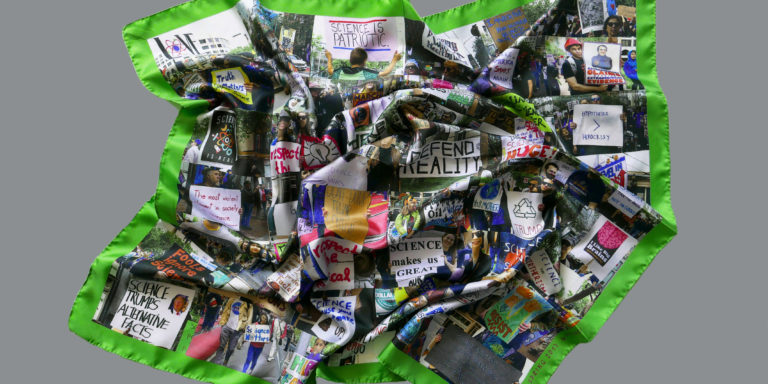 Shop
Shop
$80.00 – $135.00