American Spring 2017: Women's March
On January 21st, as we were driving back to NY from the Women's March on Washington, my friend and I decided that we were experiencing an "American Spring", because it felt so much like a jolt, an awakening after a deep, sleepy torpor. The election had plunged many of us into a tailspin of depression and passivity, and this march provided the opportunity to react and resist. It was exhilarating to see how many people all over the world were able to use this opportunity to have their voices heard.

Inspired by the Women's March on Washington, I created compositions for a scarf and double-sided pillow cover, based on the myriad of photographs taken during that day.

A portion of proceeds from sales will go to Planned Parenthood.


So many people have generously contributed their time and skills to participate in the American Spring 2017 campaign, and the list continues to grow…



THANK YOU

For their support and participation

Grain de Couleur/Valtex, TheCreativeShake, the Gintzburger family, Paula Dias, Iryna Stepanchuk, Jane Feldman, Lisa Yasner, Nora Chavooshian, Margaret Brucia, Christina Brucia, Angela Campbell, Molly Feeney, Myra Feeney, Lisanne Franchi, Brian Sharkey, Noa Livne, Seta Morton, Lily Lai, Venetia Eapen, Liza Ard

For their inspiration and activism
The Women's March on Washington, Planned Parenthood International

Though most of the photos are mine, a few were borrowed from friends, as well as from some internet media sources. Thank you!
see also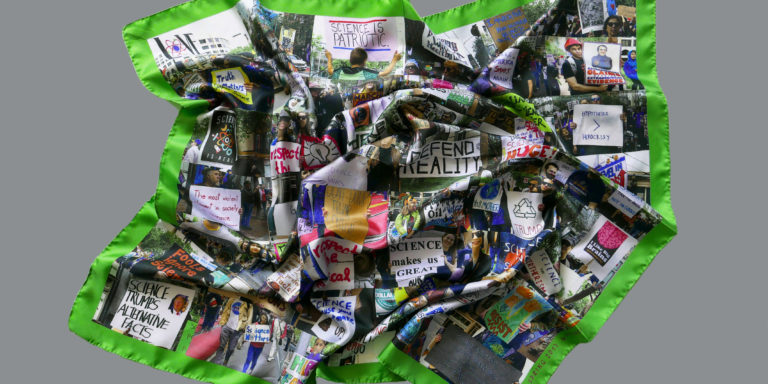 Shop
Shop
$80.00 – $135.00