American Spring 2018: introducing the third design of the Signs of the Times collection!
Our American Spring scarves – both Women's March and March for Science – are so successful that we decided to create a third scarf and bandana of the amazing March For Our Lives youth mobilization after the Valentine Day massacre at the Marjorie Stoneman Douglas school in Parkland, Florida.
The March For Our Lives, a student-led demonstration in support of tighter gun control, took place on March 24, 2018, in Washington DC, with over 800 sibling events throughout the United States and around the world.
This season the focus is on all youth initiatives fighting for common sense gun reform, and turning out the youth vote in the November elections.
Moved and inspired by the courage and passion of the young MSD survivors of the Valentine Day massacre, I photographed the signs at the March For Our Lives in San Francisco, and created compositions for a silk scarf and bandana, to honor and share the message and spirit of this all important, student-led initiative.
Both scarf and bandanas can be worn in so many ways – around your neck, on your wrist, as a head-tie… your imagination is the limit!
A portion of proceeds from sales of these scarves will benefit the March For Our Lives Action Fund as the students travel around the US helping young people register to vote, with the Road to Change initiative.
see also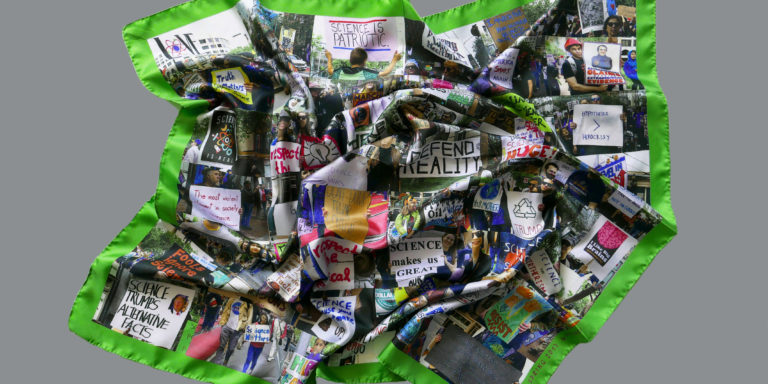 Shop
Shop
$80.00 – $135.00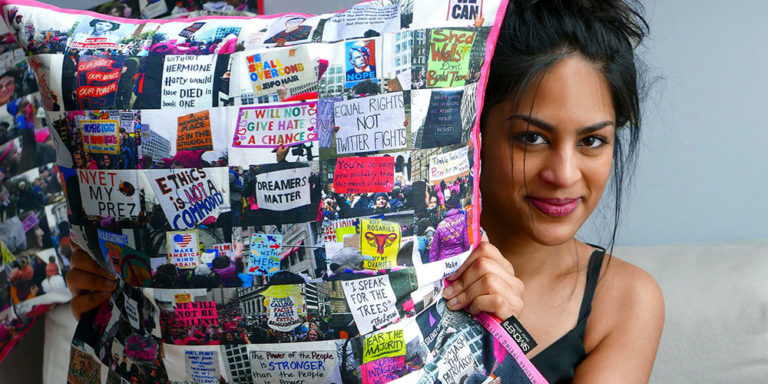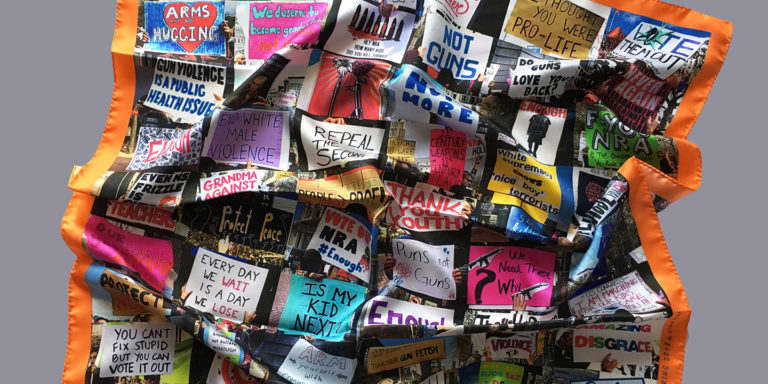 Shop
Shop
$80.00 – $135.00