Our Sheltering Sky
Our Sheltering Sky, an installation, is on view as part of the invitational show SKY at The Drawing Room Annex, SF beginning February 18, 2023.
Always fascinated by the ever-changing nature of the skies above, I have used sequential photography of skies from different parts of the world in an effort to capture this ephemeral quality. Recently I have turned my attention back to earth, to those who find themselves below the skies, shelterless. During the recent pandemic, the incongruity of the mandate to shelter in place coupled with the scarcity of available shelters struck me as cruel and absurd.
In this installation I subvert the conventional notion of sky by transforming a sky that is typically perceived as "above our heads" and un-reachable into an element to be contemplated vertically on a wall, unfurling down to the ground. Sequential photographic strips of blue skies with a variety of cloud formations cover the walls of the installation area, rolling down onto the floor. Viewers find themselves facing skies from different parts of the world, indicating universality.
In their juxtaposition, the sky strips remind one of symbols of 'a home' or 'a face'. A few strips roll up in two select 'windows' or 'eyes', revealing a diptych: "Shelter in Place". "Shelter" and "Sleep" feature the harsh reality of the unhoused in urban areas. In "Shelter", a schematic rendering of a deconstructed house, nestled within the graphic symbol of a home, floats over a photographic sea of colorful tent communities. In its counterpart, "Sleep", the humanity of street sleepers is represented in B/W, whereas the bed they may be dreaming of floats in color above them. I approach this subject by superimposing a dream-like, psychological desire for a 'home' or a 'bed' over the harsh physical reality of the street. To this I add the symbolism of a protective sky that both reveals and "shelters" the unhoused.
OUR SHELTERING SKY is intended as a call to arms, as an awakening to this tragic condition that surrounds us. The imagery of skies as protective walls is a reference to both the nurturing quality of nature as well as to its perilousness. My intention is to provoke empathy in the viewer, to stimulate the imagination, and to find solutions.


see also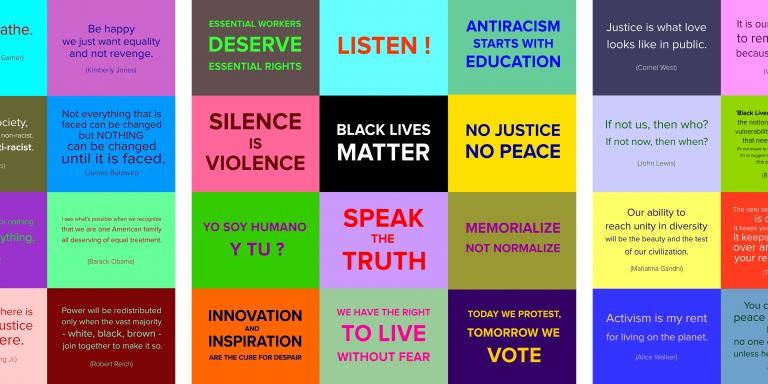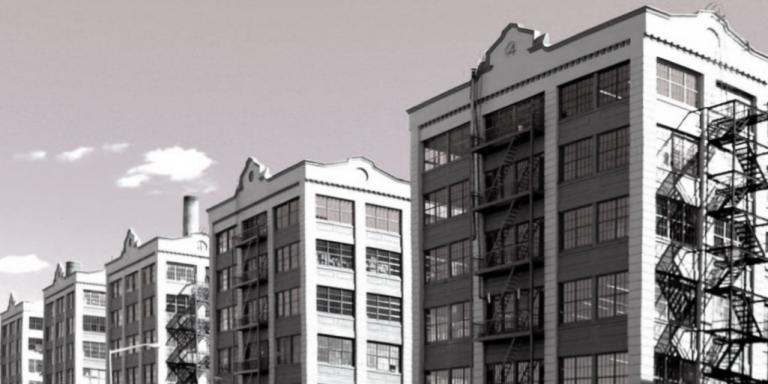 New York — exhibitions2014